Your source for quality ENT and Hearing Care
The team at Texoma ENT & Allergy treats patients of all ages for a wide array of ear, nose, throat, allergy and hearing needs. With decades of experience and training in the latest advancements in ENT care, our doctors are committed to compassionate, effective care for every patient.
About Texoma ENT & Allergy
Texoma ENT & Allergy is full service ear, nose and throat practice offering a broad array of services for adults and children. Our team of physicians has been serving patients in the Wichita Falls community for decades. We offer allergy testing and treatment, and we provide a diverse variety of hearing aids and other assistive listening devices. Our goal is to provide the highest-quality, most effective, ear, nose and throat care to you and your family!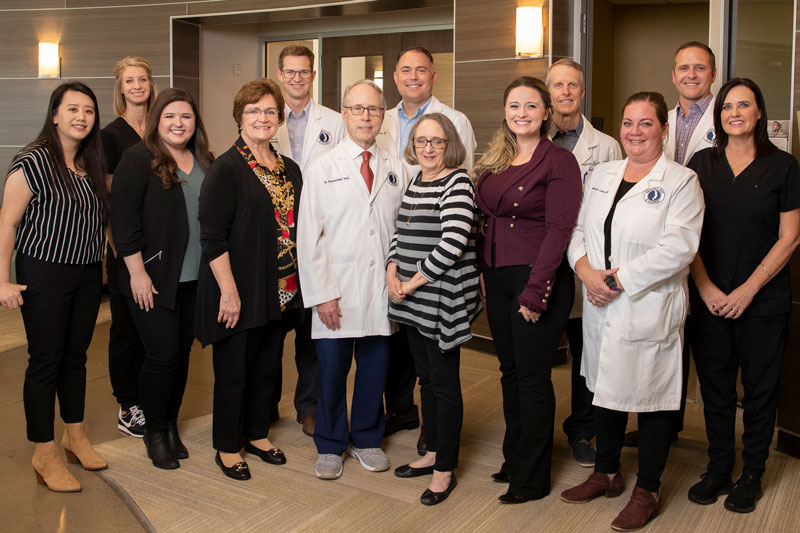 Texoma ENT & Allergy Accepts Most Insurance Plans
We are in network with most major insurers. Contact our office today to verify coverage or if you have any insurance-related questions.






ENT Specialists Serving Wichita Falls
"I love Dr Grisel. He listens and is conservative in treatment. I have seen him twice and he is always professional and kind."
"Second time using Dr. Bibb, this time for tonsils. Last time for adenoids. Bedside manners are exquisite. Gives information and makes sure all questions are answered."
"The visit was great!! I am very grateful for the opportunity to have met such an amazing doctor! It has been several years since I have had a doctor be very helpful in my care and if he didn't have any thoughts on how or what direction he needed to go, he wouldn't just throw pills at me and tell me to come back. He had a game plan and stuck with it! Thank you and all of your staff!!"
"My husband has always had sinus problems, more so these past couple of years. He was miserable and was referred to Dr. Lerew. The moment we met her, we were impressed with her knowledge and personable demeanor. She diagnosed his problem immediately and came up with a plan of action and remedial treatment options, which finally put our minds at ease. Dr Lerew, her staff, and the allergy department have gone above and beyond to make sure my husband's wellness has been made first priority. Actually it's been years…My husband can finally breathe and smell again!! Wichita Falls is blessed to have such a compassionate, extremely knowledgeable, informative doctor and surgeon.She is a godsend to our community. We HIGHLY recommend Dr.Lerew to anyone looking for a specialist!!"
ENT Care You Can Depend On
You don't have to live in discomfort or pain from your ENT or allergy disorder. Call our office to schedule an appointment.