Printable Texoma ENT & Allergy Forms
Form A, Medical Records Request
Form B, Authorization for Records from Other Medical Offices
Credit Card Authorization
Texoma ENT & Allergy Accepts Most Insurance Plans
We are in network with most major insurers. Contact our office today to verify coverage or if you have any insurance-related questions.







Board-Certified Physicians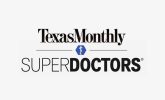 ENT Care You Can Depend On
You don't have to live in discomfort or pain from your ENT or allergy disorder. Call our office to schedule an appointment.