What nose, sinus, and allergy conditions do you treat?
Our team is dedicated to diagnosing and improving your conditions with a comprehensive office exam. Some of the conditions we treat include:
Allergic Rhinitis, Sinusitis and Rhinosinusitis
Allergies and Hay Fever
Nasal Fractures
Nosebleeds
Post-Nasal Drip
Smell and Taste
Stuffy Noses
Cleft Lip and Cleft Palate
Pediatric Obesity and ENT Disorders
Deviated Septum
Allergies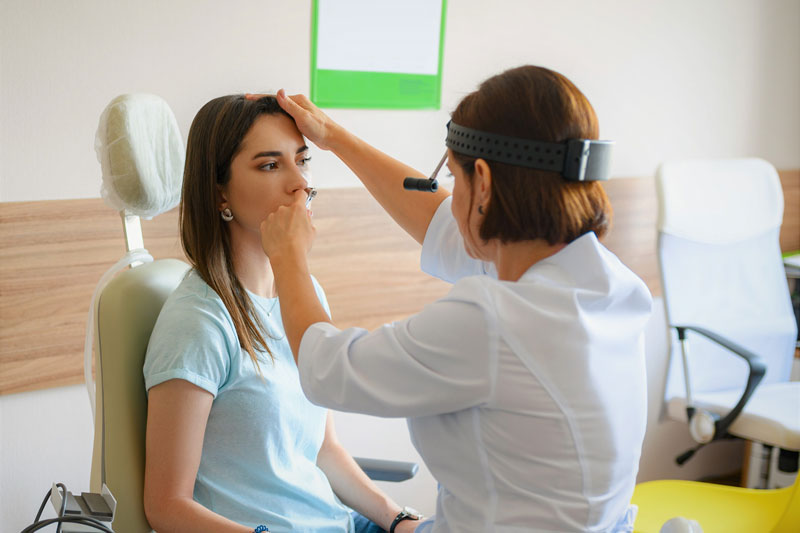 What treatments for nasal, sinus, and allergies do you provide?
Antihistamines, Decongestants, and Cold Remedies
Allergy shots & immunotherapy treatments
Nose Surgery
Sinus Surgery (including balloon sinuplasty)
Antibiotics